---
[ Rachel Weisz ] [ Rachel Pg 2 ] [ Rachel Pg 3 ] [ Rachel Pg 4 ] [ Rachel Pg 5 ] [ Rachel Pg 6 ] [ Rachel Links ]
---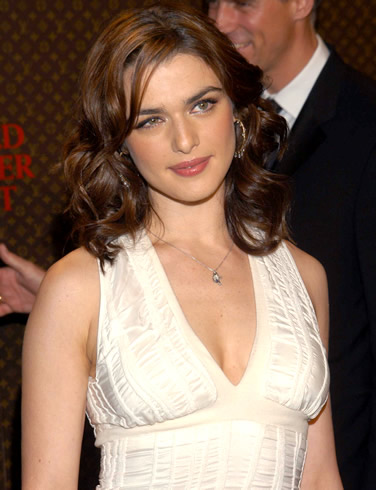 As you can see from the pictures on this Web site, Rachel Weisz is a very beautiful woman. But it's not fair to judge her only by her looks. Rachel Weisz is a very talented actress and she deserves to be recognized for her work as an actress.
I think Rachel Weisz can play very complex characters. Rachel Weisz knows how to be feminine in an action movie where the guys get most of the hard knocks. You can always expect Rachel Weisz to take an active role in her movies.
Rachel Weisz definitely has a lot of talent as an actress but she could be a model if she wished to be. I bet Rachel Weisz turns down many opportunities to be a model for products and clothes. Rachel Weisz could be a great model if anyone would let her.