---
[ Rachel Weisz ] [ Rachel Pg 2 ] [ Rachel Pg 3 ] [ Rachel Pg 4 ] [ Rachel Pg 5 ] [ Rachel Pg 6 ] [ Rachel Links ]
---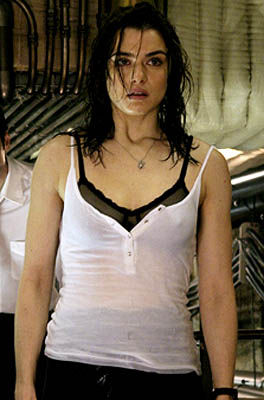 Rachel Weisz has probably had to deal with some mean people in her career. I hope she is well-treated most of the time. Okay I hope people always treat Rachel nicely but we know there are some bad people out there.
And sometimes good people are just in bad moods. If Rachel Weisz is ever in a bad mood I hope she doesn't be mean to other people. If she is mean I think she doesn't intend that. Maybe she's just having a bad day. But I think Rachel Weisz is a really nice person.
Some actresses are good enough in their jobs to be able to win lots of awards. I don't know if Rachel Weisz has won many awards but she should. I really really like Rachel Weisz in her roles in the movies I have watched. Well Rachel that is all for now. Keep making movies!